FT 2: Cedar River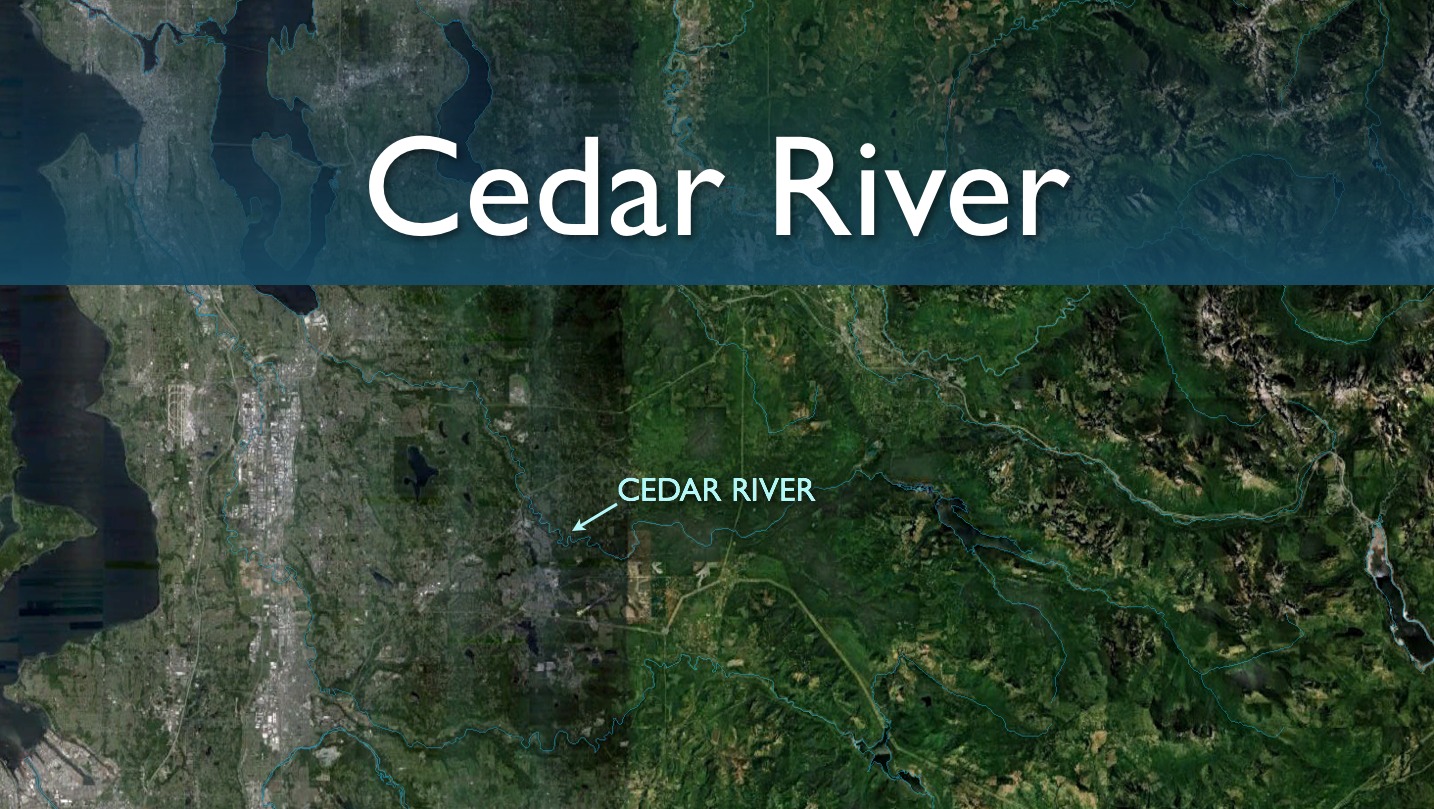 Field Trip 2: Cedar River
On Tuesday, October 19, we will visit sites along the lower Cedar River, from Renton to Maple Valley. This field trip will visit a number of sites that exemplify the ecological restoration strategy of focusing on restoration of natural processes (such as channel movement across a floodplain) rather than the achievement of fixed conditions at a specific site.

The purpose of this field trip is to examine efforts to manage a river with multiple conflicting uses. The Cedar River is the source for more than half of the drinking water supply for the City of Seattle. It provides habitat for five species of salmonids, including three that are federally protected. And it is home to thousands of people, including parts of the cities of Renton and Maple Valley and a large portion of rural, unincorporated King County.

We will also learn about the City of Seattle's Habitat Conservation Plan for the Cedar River watershed, which supplies the majority of Seattle's drinking water. If time permits, on the way back to the UW we will stop near a large rookery of great blue herons, which is located on a wetland that is a remnant of the historic Black River (the original outlet channel for Lake Washington before construction of the Lake Washington Ship Canal lowered the lake nine feet). This wetland has an outflow to the Duwamish River, which follows the historic Black River channel. The November 17 lab will study changes to the Duwamish River, including the elimination of this historic connection to Lake Washington through the Black River.

The assignment for this field trip is due at the beginning of class on Tuesday, October 26.
The following resources provide background to help you complete the written assignment. Use these references to refresh your recollections and confirm your notes before submitting your assignment, and/or to broaden your knowledge of the Cedar River and floodplain restoration.
Links to the Readings:
Struggling Sockeye Article -- READ Before field trip**

Taylor Creek Restoration Project News Release
Ricardi Reach (Cedar Rapids), Cedar Grove, and Jones Reach Natural Areas
Mobile Home Park Acquisition info
King County LowerCedar River Basin plan

WRIA 8 Chinook salmon conservation plan
Seattle Cedar River Watershed
Seattle Cedar River Watershed Habitat Conservation Plan
Seattle Cedar River Sockeye Hatchery

Herons Forever citizens group protecting Black River rookery