Lab 4: Historical Changes to Duwamish, Cedar, and Black Rivers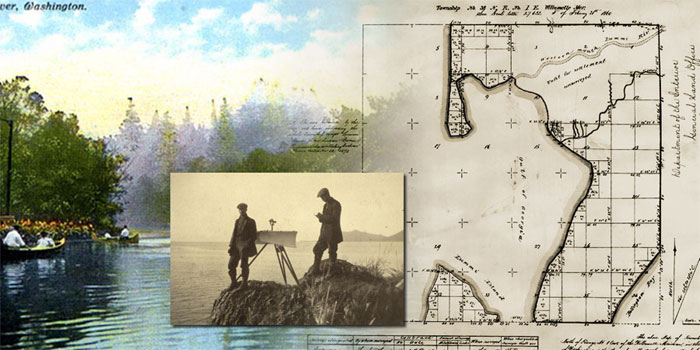 Lab 4: Historical Changes to Duwamish, Cedar, and Black Rivers visulaed with COVE
This computer laboratory takes students through the history of human alteration of the lower Duwamish River and the neighboring Black and Cedar Rivers. In the past 150 years, dramatic changes have taken place to these rivers and Duwamish estuary as urban areas including dense population and industrial sites have been built along waterways.

The Duwamish estuary has been severely impacted by human uses. The lower estuary has been straightened and is also designated as a Superfund site by the federal government. Local, state and federal agencies along with NGOs and the public, have been working to clean up contaminated sediments and restore some of the estuaries natural functions. The Cedar River and Black River have been redirected by human interventions that were intended to benefit the communities developing near floodplains. These alterations have significant impacts on the salmon species that depend on these rivers as breeding and rearing habitat or routes to upstream habitat.

The following resources provide background to help you complete the written assignment. Use these references to refresh your recollections and confirm your notes before submitting your assignment, and/or to broaden your knowledge of the Duwamish River and habitat alteration issues.
Background Reading:
Washington Department of Ecology Digital Coastal Atlas
Dept. of Ecology Shoreline Aerial photos
NOAA Elliot Bay & Duwamish page
Duwamish River Cleanup Coalition
Lower Duwamish Waterway Group (great history page!)
History of the Black River (Historylink.org)
History of the Duwamish River (Historylink.org)
History of the Lake Washington Ship Canal
Additional Lake Washington History